How to communicate with the Planning Center
From the Patient Management section you are able to Upload your patient's documentation: Any picture added here will be saved to the case and remain available through the whole documentation.
You can also send Messages to our Smile Designers team.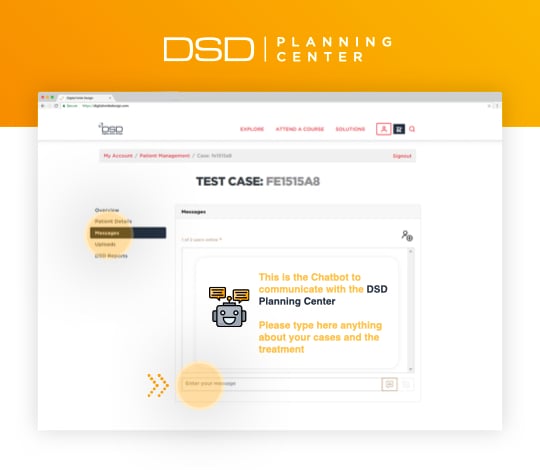 You can also upload images while talking to us on the chat: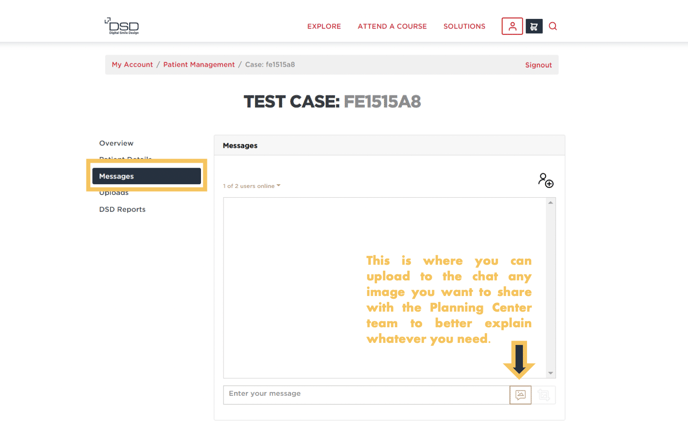 And of course access all the planned designs and files on the DSD Reports.