In this article, you'll find all the essential facts about the collaboration between DSD and Align Technology.

DSD as a ClinCheck TPS

As of October 2019, DSD is an authorized TPS provider, offering Invisalign ClinCheck® review.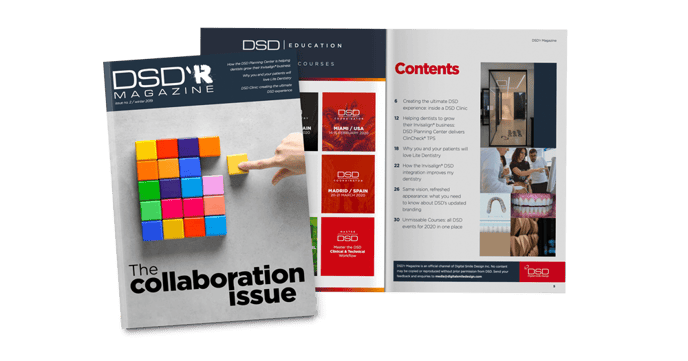 DSD'r Magazine articles about DSD and Align Technology
The latest edition of DSD'r magazine, released in December 2019, details some of the recent projects between DSD and Align Technology. These include the new treatment offering of Lite Dentistry and Invisalign® TPS service offered at the DSD Planning Center in Madrid.



Lite Dentistry


Lite Dentistry, created by DSD and Align Technology, is a treatment offering that combines Invisalign® short-term orthodontic products and DSD's facially-driven, digitally guided direct composite restorations. This allows doctors to deliver natural smiles for esthetically driven cases in a 3-4 month treatment plan.